Focaccia
A thick flatbread with large holes in the crumb, infused with olive oil with fresh rosemary, and dusted with salt. With a hearty crust, this bread has a toothy texture and nice crust. Perfect sliced for dipping or sliced (like a pizza) and again in half for sandwiches. Baked daily.
Allergen: wheat. Vegan.
We also bake specialty focaccia in a variety of chef's choice flavors. Visit early and often to see what the bakers delight our case with!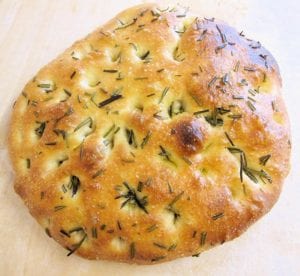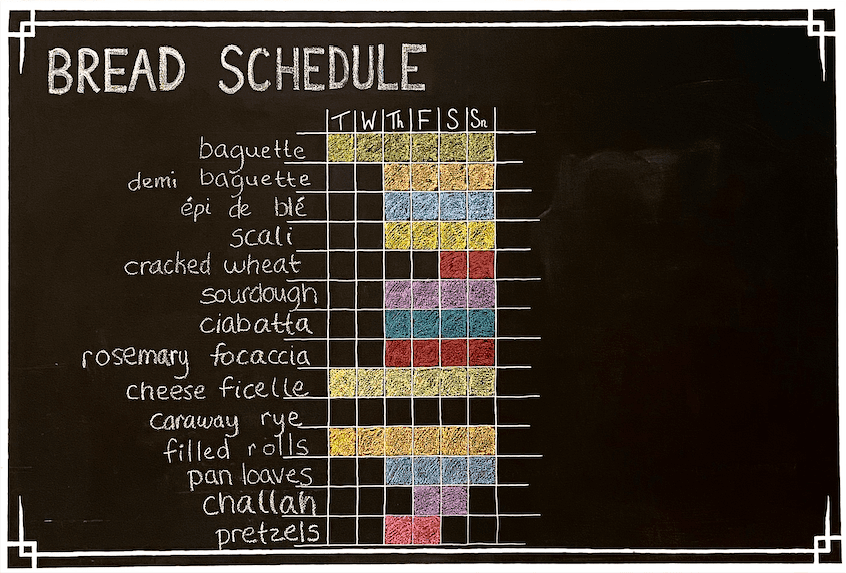 Place an order online and pick it up anytime.
(Anytime after 48 hours.)