Mini Pies
One bite and you'll be in heaven. These Mini Pies are the same magic as our full-size pies, but in the most adorable miniature 3″ pie shells. Individually portioned and perfect for events, parties, or just for yourself.
Our hand-rolled flaky rich pie crusts are filled with chef's choice fruits and topped with a crumbly streusel top.
We never use fillers, only the best fresh or fresh frozen fruits, spices and extra butter. A wide variety of fruit, nut, and cream fillings.
Shown: our mini Door County Cherry Lattice, Dark Chocolate Bourbon Pecan, Apple Cinnamon Streusel, and Key Lime mini pies.
Allergens: wheat, nuts, dairy. Vegetarian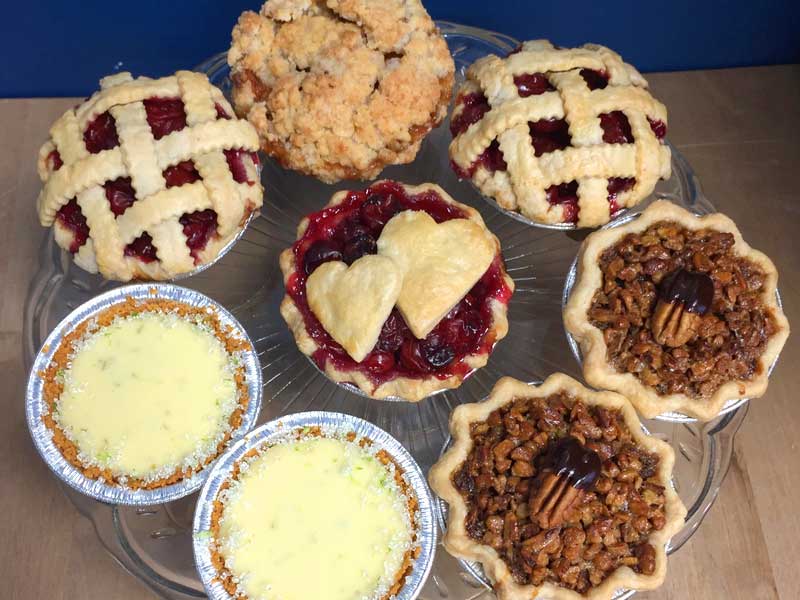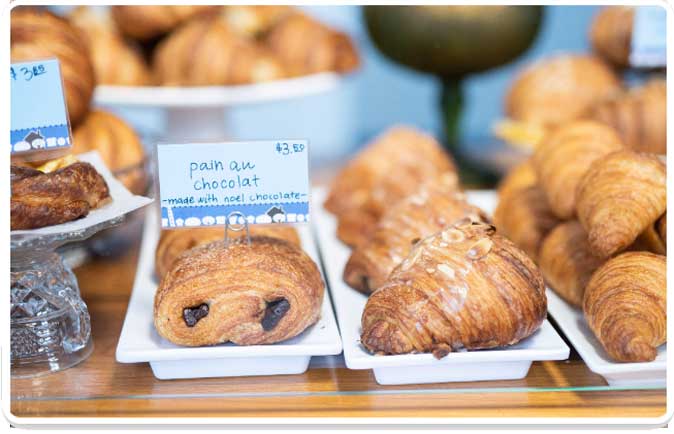 Gift Cards
Makes someone's day extra special with a Batch Bakehouse gift card.