Multigrain Bread
This bread is unique for its absence of white flour.  It is made with a whole wheat levain (for flavor), whole wheat flour, rye flour and five grains (oats, sesame seeds, sunflower seeds, flax seeds, and rye berries). 
Crunchy crust, dense crumb with pronounced "grain" flavor.
Onion Rye:  Infused with caramelized onion, this rye bread has a high moisture content and soft crust.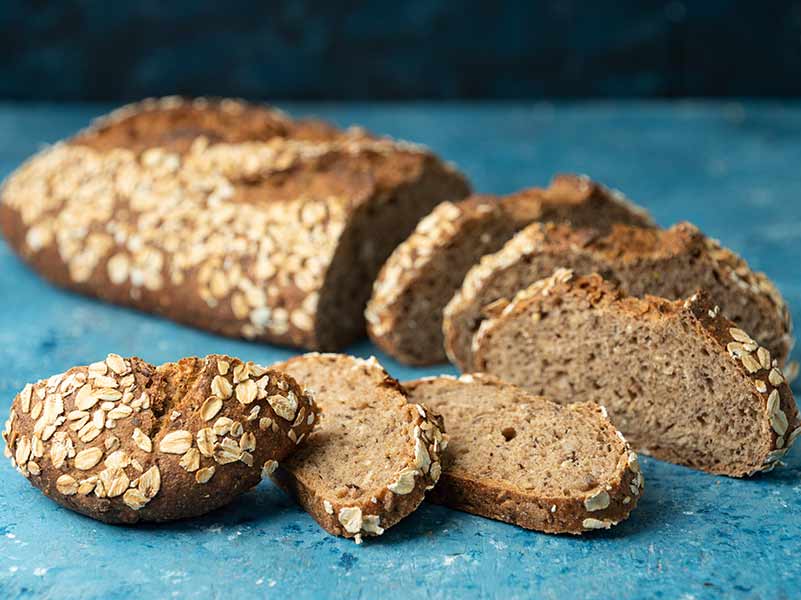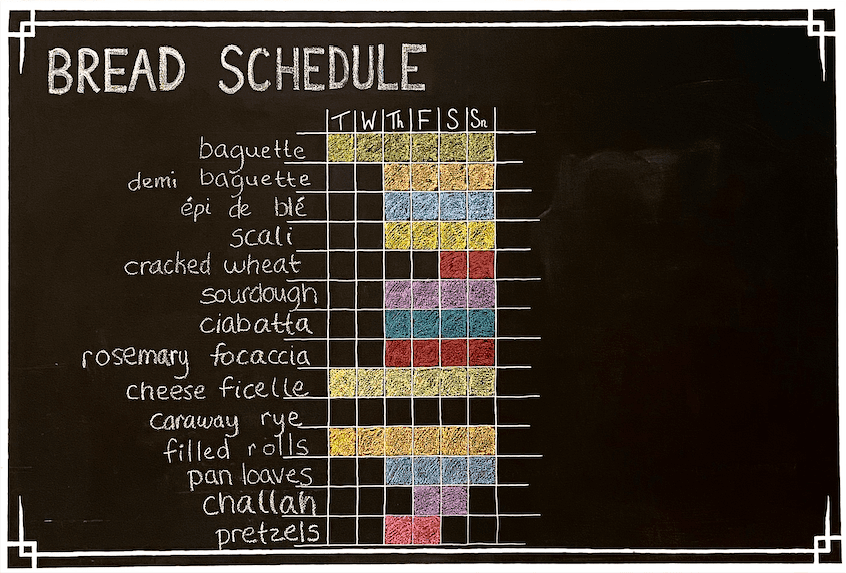 Place an order online and pick it up anytime.
(Anytime after 48 hours.)