Are you hard-working, punctual, fun loving and love good bakery? Do you love music and have a good sense of humor, even in the early morning hours? Are you looking for a place where you can share your talents, work with others who share your passion, and have a good time while you're working?  Then we're looking for you! 
Come work in one of Madison's "Best Places to Work" work with others who share your passion and have fun doing it. 
Batch offers competitive wages plus tips and benefits, with plenty of opportunities for advancement, great t-shirts, and a free loaf of bread and a pastry on days you work. 
Pastry position OPEN
Batch Bakehouse is looking to add another talented, hard-working pastry assistant to the team! Candidates must have strong production pastry baking experience, and be familiar with laminated doughs. Timeliness and ability to work well on a team with others is also required. Our bakers show up early and work hard, but we maintain a great atmosphere and the work is rewarding. Send resumes and a brief statement. Part-time and full-time opportunities available.  Apply now by completing the application form. 
Cake Decorator position OPEN
Batch Bakehouse is looking to add a talented cake decorator to the team. Part-time hours available now, with opportunity for full-time in the future. Duties include decorating cakes and cookies, production of cakes and buttercreams from scratch. Applicants must have cake decorating experience. Apply now by completing the application form.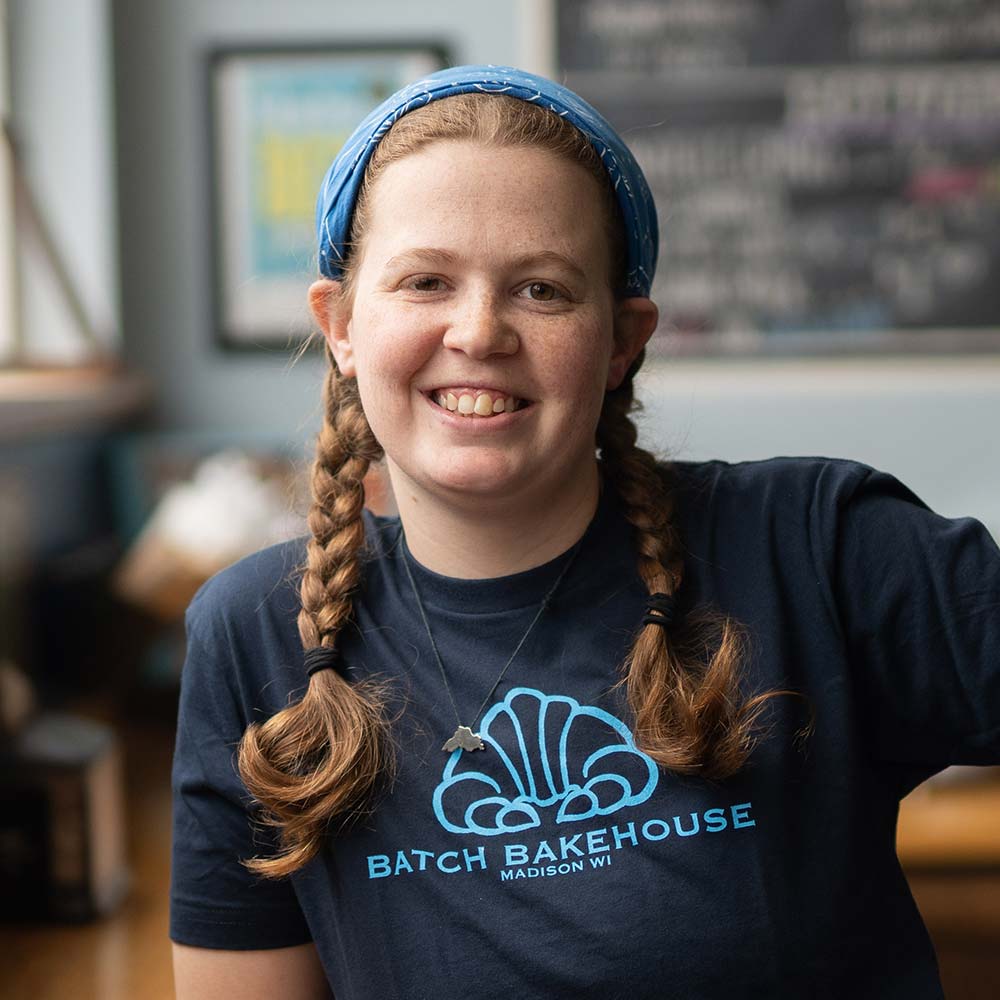 Emily Denman
Pastry
The traditional practice of hand-made baked goods allows you to slow down and better understand the process that's involved. My main two tasks at the bakery involve croissants and pies which very few people or businesses make from scratch. It's a satisfying feeling — when the pies or croissants come out of the oven — knowing when I first started that was just flour, butter, etc.
Baker position FILLED
Batch Bakehouse is hiring for the bread department: part-time with room for expansion of hours as seasons allow. You can capitalize on this opportunity to hone your baking skills: with single-rise doughs and breads from brioche to burger buns or with slow proofing doughs, breads from sourdough to slow fermented yeast doughs and hearth loaves (primarily baguettes and batards).
At Batch, we work in a relaxed atmosphere; yet we maintain, and expect, a sense of urgency for maximizing time and production. You can expect to coordinate your work and work space with others, and you must be willing to coordinate their time and effort with your own.   Apply now by completing the application form.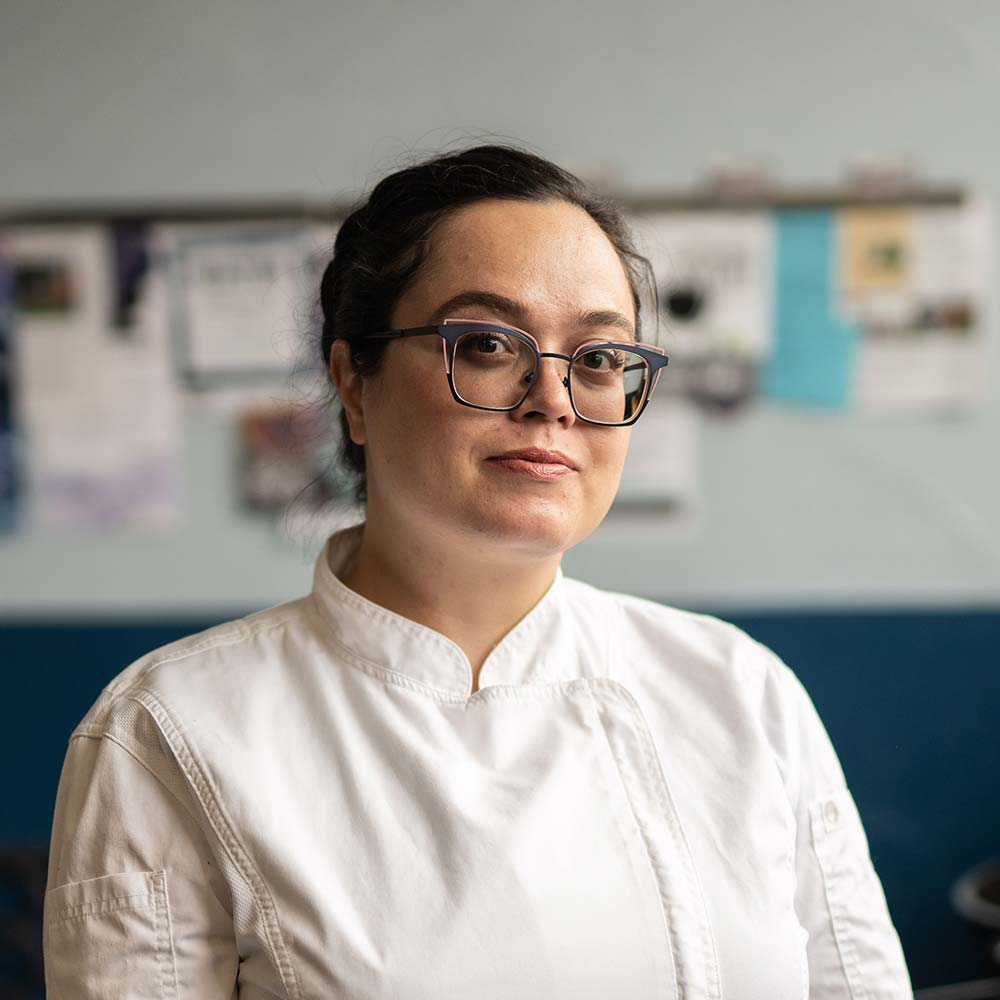 Ana Tapsieva
Baguette & Loaf Breads
Emotions are heightened and time moves at a different pace when I'm at work, swaddled in a Batch-branded cocoon of warmth and joy and beauty in a chaotic world. I feel incredibly connected to our team, our business, and our craft.